It was a hot and humid summer day when Jim and three family members teed off for a round of golf in Hilton Head, South Carolina. Unfortunately, after several holes, Jim began feeling a bit nauseated and dizzy. He decided to sit out the back nine in the clubhouse. As the day went on, Jim's condition had not improved. He ended up at the hospital where he spent 4 nights receiving a battery of tests, along with exceptional care. The diagnosis was a minor stroke, which affected his balance and vision.
Upon returning to Roanoke, Jim spent a lot of time undergoing rigorous therapy to improve his balance and coordination. His wife, Kay, and their three children, Jay, John and Katie, were very helpful and supportive while Jim worked towards recovery. In time, and through hard work, his balance returned completely, and he was able to, once again, take his Brussels Griffon, Sophie, on long walks. However, his vision remained a problem.
Even after visiting an eye doctor, Jim's condition did not improve and he was concerned about the lack of a plan for further treatment. So, Jim's family physician, Dr. Don Smith, Jr., arranged an appointment with Dr. Scott Strelow at Vistar Eye Center.
"The attention I received during my first visit at Vistar was really special," said Jim. "The office staff was very professional and efficient. Their expertise was evident right away. Dr Strelow conducted a comprehensive examination before referring me to his partners, Drs. Ramey and Facciani to further isolate and address the symptoms."
"The initial appointments with all of the Vistar doctors were impressive," said son, John Lugar. "Our visits were all on time and they delved into the main issues quickly while spending the time necessary to really help my dad. We also received exceptional customer service, especially from Ursula and her assistant."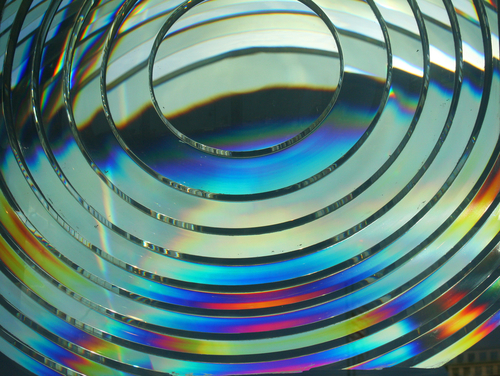 In August, Jim and his family consulted with Dr. Ramey to discuss possible eyelid surgery. In September, Jim met with Dr. John Facciani for further treatments to improve his vision, including the application of a prism lens to Jim's glasses. Amazingly, the prism has helped Jim overcome his double vision. Tabitha Walker, orthoptist, also was instrumental in designing the lens.
"It was so rewarding to be back on the road to full recovery, thanks to the excellent care I received from Vistar's three physicians and their staff," Jim said. His wife, Kay, is equally grateful after spending months as her husband's personal chauffeur.
Jim is now driving, working full-time at RE/MAX All Points, and enjoying long walks with Sophie.
"It's just great to be a step closer to doing the things I like and want to do. The doctors at Vistar were such a big part of that. Correcting the double vision has made my life so much more enjoyable. What a difference," he said.
Jim and his family are extremely grateful to the professionals at Vistar who have helped get him back to fully living again.